Start Your Dream Career With Our Online Diploma Courses Today
Commitment To Excellence In Teaching And Service
We Enrich Lives Through Learning
Changing Lives for a Changing World
We bridge the Talent Gap
Connect To Your Future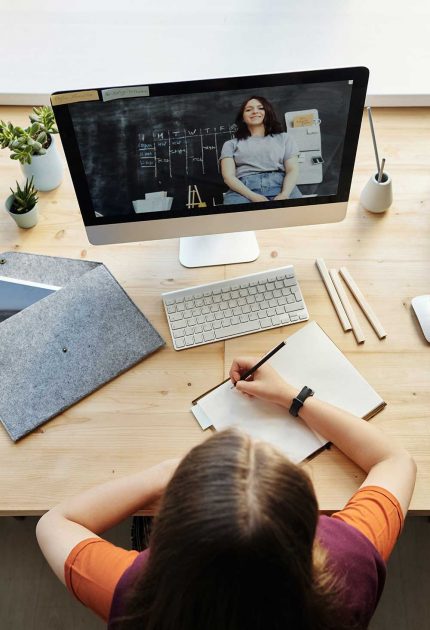 At QCT College, we are a dedicated team of highly experienced professionals. Our main motto is to "Bridge the Talent Gap". We work hard with full faith and belief to ensure that all our students are successful. Each one of the members, work with full faith and passion to make the vision of QCT College to become a success. All our staff members possess strong professional background & industry experience.
Explore the latest diploma programs to Study
QCT College provides Online Diploma Courses in Canada, with fully online diploma programs in more than 7. As a leader in online education, we're at the forefront of online learning, offering the industry's most cutting edge online classes.
Why Choose us
Online learning is the best way to further your career, from home, with QCT College.

Best in class with real-time scenarios
Job-Oriented Training

Practicum Included
Smaller class size with personalized attention

Scholarship on Merit

Join QCT College
I'm Ercelle Mae Villanueva, I'm taking Digital Marketing at QCT. This course only takes 25 weeks. Since day 1 I've been taking the course I am highly satisfied with what I've learned. Before I was taking the course I already had some idea of what digital marketing is, also I already had some idea making websites and some stuff. By taking this course I learn more and I also learn how to make effective content. I understand the topics that I was confused about . I learned more than I know. And my professor makes sure that his students are on the same page, and he is not only my professor, he is also a friend. I highly recommend this school and the program.

Ercelle Mae Villanueva
Digital Marketing Student
I decided to join the Medical Office Assstant Diploma program offered by QCT. This is one of the best decisions that I made. The classes were flexible and I could catch up my classes after my work in the evenings. All the classes were very interactive and hands-on. I thoroughly enjoyed learning all the concepts taught. This has really helped me to grow my knowledge and develop my skills. QCT also helped me with my resume preparation and also did conduct mock interviews. I really thank QCT for providing me with a valuable career

Janine Rante
Medical Office Assistant Student
QCT College. They have amazing staff. very professional and welcoming to everyone. This hasbeen the best experience i have received i enjoyed doing my practicum here they treat everyone with respect and they make everyone feel like family, which is important and healthy environment for everyone to be in easy to make friends and to be comfortable in the college. They are all hard working people that are making a difference in the college world today so if you wanna go to college or go back to college this is the college you should apply for.

QCT has helped me learn life-skills at an accelerated pace that I both enjoy and excel at! The class schedules are very flexible for the students' everyday life or work needs. With the variety of courses currently available, and future programs planned, it was easy to choose QCT as my college of study! The instructors are certified in the field that they are teaching and make sure that their students are comprehending the lessons by taking the time to give detailed explanations.

Ashley Wurst
Accounting & Payroll Student
QCT college is a great college to learn and to become a better student and person. From my experience I can tell it's a great college there is equal and balance of learning and reviewing information to everyone. I really value my education at QCT college. All the teachers here are do care about you and your education also the environment is nice and positive and accessible materials.

Meron Okubat
Medical Office Assistant Student
QCT College is one of the best colleges that I chose to study. The teachers are really excellent and they are subject matter experts in their respective areas. I really made a good choice in choosing QCT College to pursue my career. taking the time to give detailed explanations.6

John Cyrel Avila
Medical Office Assistant Student
Frequently Asked Questions
Most frequent questions and answers